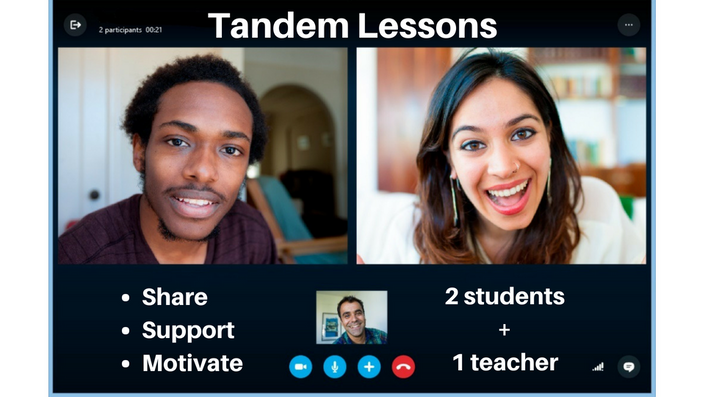 Tandem Lessons
Take a lesson with a friend. Work together and reduce the cost of learning!
Studying alone can sometimes be difficult, and lonely.
Yes, you have the help and guidance from your teacher, but to simply be taking a course by yourself can sometimes be hard to keep motivated.
Having someone to study with, to share the experience, will allow you to push to maximize the time you spend studying, keep you motivated, and get greater results in the end.
Tandem online lessons are created to help you both reduce the individual cost of lessons and make the time spent studying more effective as you buddy-up with a good friend to follow the path together.
study-buddy. Noun. (plural study buddies)
A friend with whom study work is completed, someone you share a learning environment with, either physically or online, for support, motivation and to share the experience.
Tandem lessons are where you book a lesson and share that with a friend. So you learn together and can support each other, plus you get to reduce the cost of learning as you can get your friend to pay you half of the cost.
Why does it work?
- you get the support from both the teacher and your friend.
- you learn together so don't feel alone
- you can learn for longer as the cost of learning is reduced
- you stay motivated for longer as you have a partner on your language journey
The really great thing is that you don't even have to be together in the same place, or even the same country, as the lesson is taken via group Skype call. Just make sure you and your friend are available at the same time.
Simple!
How do you do it?

Choose a teacher




Book a session at a good time for you both




Take the lesson via group Skype call



P.S - Don't forget to collect half of the fee from your friend!
Your Instructor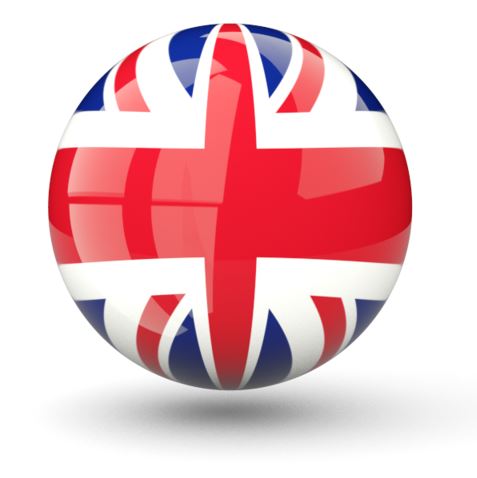 A collective effort from the whole team at the English Language Lab.