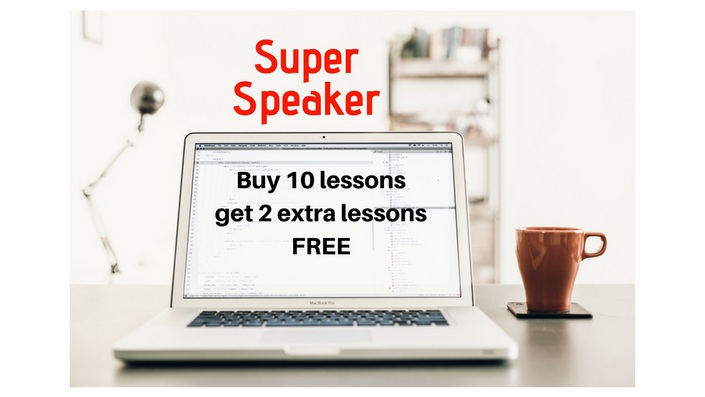 Super Speaker
10 Lesson Package + 2 Free
What is it?
Super Speaker is a package that allows you to buy
10 x lessons of the same length and get
2 extra lessons for FREE!

(Subject to availability and opening hours)

Features:

You can choose to have your lessons with any teacher, or even mix them.**

You can purchase the package in Dollars, Euros or Sterling.*


The package is valid for 3 months from the day of purchase.
First decide your preferred teachers, times and dates for the lessons. We will then check and approve these, and send you a payment request.
(Your preferred dates and times must correspond to our opening hours and are subject to availability. In cases of conflict alternatives will be offered.)


Get started now!

* Dollar and Sterling prices will reflect current exchange rates
** A mix of teachers will only include a maximum of 3 sessions with Rachel.