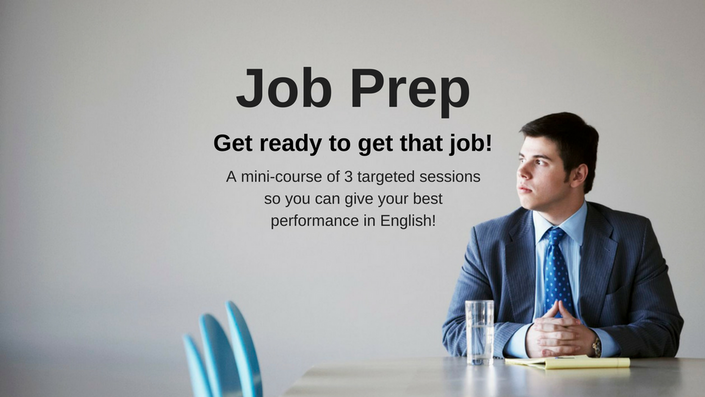 Job Prep
Get ready to get that job!
3 x 45 minute sessions to get you ready for a new job using your English!
Get your CV in tip-top condition and present your best English with Paul
Prepare your message of positivity, motivation and enthusiasm with Rachel
Practice and perfect your interview performance with Lisa
3 teachers = 3 x the support and help!
Master your interview skills with this targeted mini-course.
Each teacher will guide you through each lesson step-by-step. You will learn what to do before your interview is scheduled, specific interviewing techniques, and have the opportunity to practice the most common interview questions and much more.


This course will empower you with the knowledge and skills necessary to impress potential employers with your English skills during your next interview.

We have incorporated years of classroom training experience and teaching techniques to develop an approach that we will customise to meet your personal needs.
Your Instructor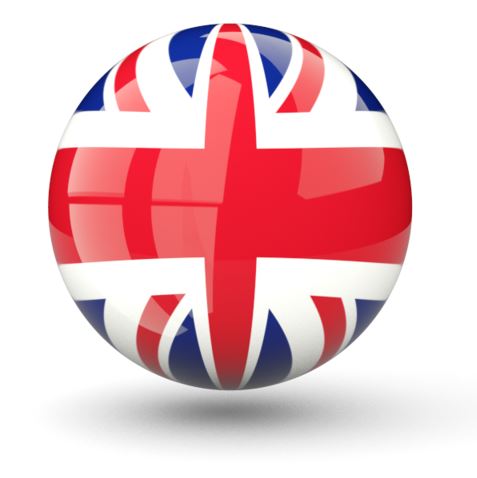 A collective effort from the whole team at the English Language Lab.
Lack of preparation is the biggest, most common mistake made by job seekers when going for a job interview in English. Interviewing, and presenting yourself well in an interview is a skill, however preparation and practice will improve your chances of a positive result.
We can help you!
Buy the course, then schedule your 45 minute session with each of your teachers at times and on days that are good for you.
Speak to Paul first, so you can perfect your CV - For many jobseekers, your CV is the first point of contact with a potential employer. It is the first opportunity to sell yourself, to get yourself noticed and, above all, to make sure any potential door is not closed to you. First impressions do count, so make this one work for you and present your best effort in perfect English!

Take a session with Rachel, so you can improve your message - There are a number of important strategies you can utilise to ensure you enhance your chances of coming through your interview with flying colours. Be positive, show motivation and demonstrate your enthusiasm with the correct expressions in English to give your best impression.
Complete your preparation with a mock interview with Lisa - Practice, preparation and thought ahead of time can have a magical effect on your interviewing skills. Lisa will test and train your ability, to help you prepare successfully for any job interview!